Enclosed rooms are a fantastic way to enjoy the outdoors from the protection and privacy of your home. If you're having an enclosed room added to your home, you may want some ideas for how to transform it into your personal haven. The options are endless: from a bedroom to an art studio to a dining area, you can truly turn this enclosed space into whatever you desire.
Here, we'll go over some considerations you should bear in mind when trying to decide what it the best use of this space for you. Then, we'll give you some ideas that could help you turn into into your personal haven. Let's get into it!
What Are You Going To Use The Space For?
This plays a significant role in how you're going to design and decorate your space. For instance, if you want to use the enclosure as a dining area, you'll need to take quite a few different considerations into account than you would if you were going to turn it into an art studio.
The type of enclosure you have plays a role here too. For instance, if you have a screen enclosure, you'll likely want to stick to outdoor furniture and using the space more as an enclosed patio. However, if you have a glass enclosure with more protection from the elements, you could branch out into other ideas, such as a reading nook.
It's important to pin down both the type of enclosure that you have and what you intend to use it for before you can delve further into ideas.
Creative Ideas For How To Turn Your Enclosure Into Your Personal Haven
Once you have pinned down the type of enclosure you're going to have installed and what your intentions are with it, you can then delve into the type of decor and functionality you want it to have. If you're not sure what to do with your enclosed room, here are some ideas to get you started so it can truly be your personal haven.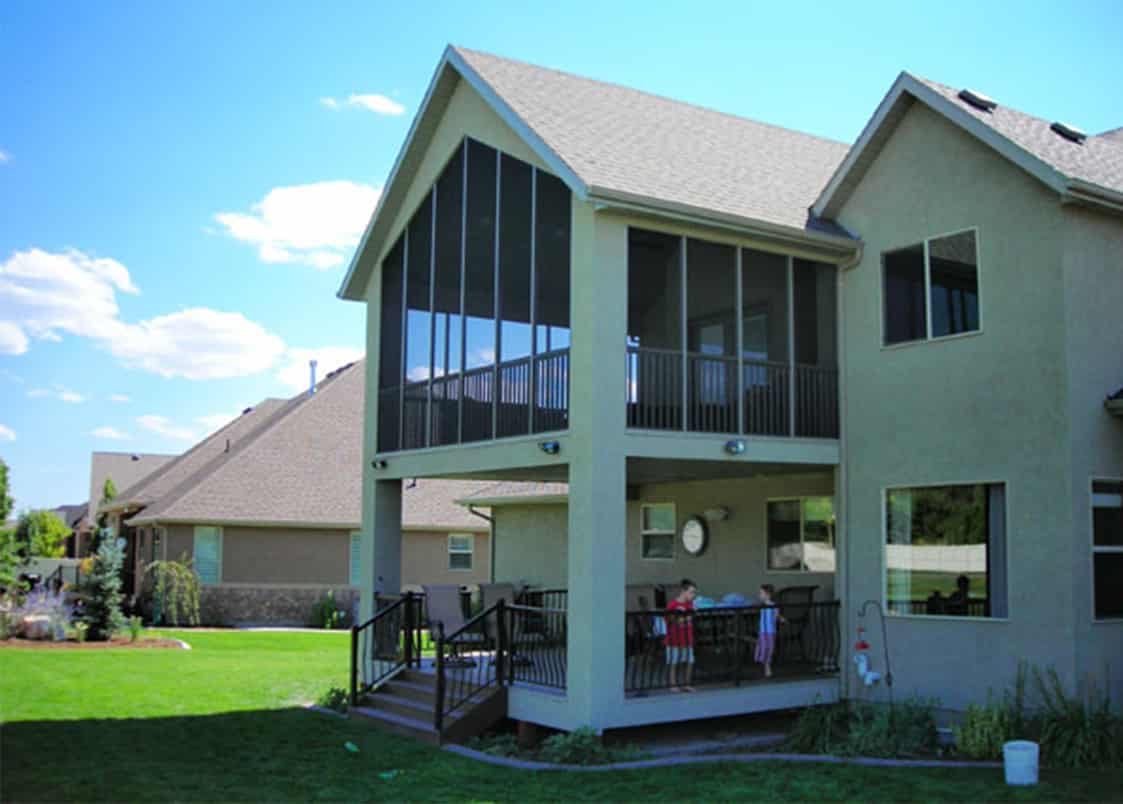 Enjoy some fresh air and plenty of sun or starlight while you eat within the protection of your enclosure. You want to ensure that you either use outdoor furniture for your enclosed dining area or that you take extra measures to protect it from sun damage. Curtains around the screens or the glass can protect your furniture from harmful UV rays as well as grant you some privacy if you ever want to have a meal in your enclosure but you don't want the neighbors to watch.
#2. Studio Space
If you have a glass enclosure, then your enclosed room could be the perfect place for your artistic endeavors. Art studios need plenty of light and ventilation, and an enclosed space can provide both of these to you, along with an area away from the rest of your home. Be sure to use floor protection to prevent stains from paints or other art materials.
#3. Personal Gym
Many people put their workout rooms in their basements, since it's extra space that is removed from the rest of the home. While this can certainly work well, it's so much easier to exercise when you have bright sunlight energizing you. You may consider using your enclosed space for your personal gym, as it would provide you with plenty of light and fresh air, and can also make working out more enjoyable, since you can look through the windows as you do.
#4. Reading Nook
You wouldn't do this if you have a screen enclosure, as you want to protect your books, but if you have a glass enclosure, then you can use your enclosed room as a little library space or a reading nook, with comfy chairs, coffee tables to put your beverage of choice on, and cozy blankets to curl up in.
#5. Resting Area
You can put some couches or a little bed in your enclosure, along with plenty of plants and calming colors to create a pleasant resting area where you can listen to the birds sing and watch the seasons change while you have a moment to yourself.
Are You Considering Adding An Enclosed Room To Your Home?
Kool Breeze can help you turn it into your personal haven. We do all kinds of different enclosures, from screens to glass and more. If you would like to expand your home's living space, don't hesitate to contact us to learn more about the services we have available to you.